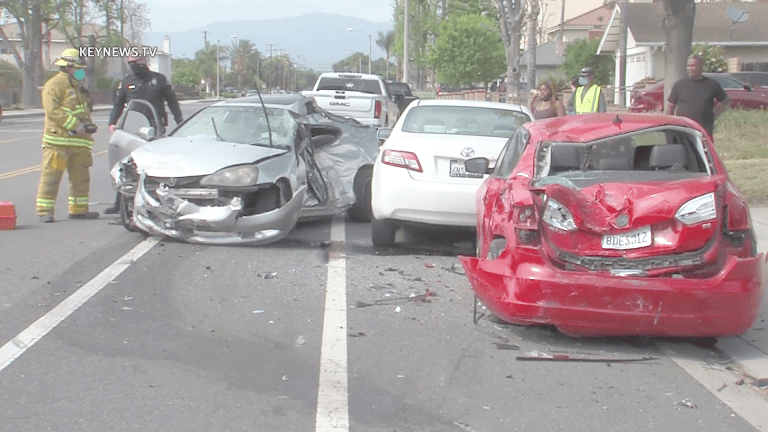 Two Teens Injured in Pomona Crash
Driver extricated, passenger injured, both transported to the hospital after crash on San Antonio Avenue.
Pomona: Around 3:30 p.m. Wednesday, Apr. 7, authorities responded to reports of a traffic collision with parties trapped on San Antonio Avenue near Franklin Avenue. Pomona Police arrived to find the driver trapped inside the vehicle and the passenger down on the sidewalk. Los Angeles County Fire Department extricated the driver within 10 minutes and transported both occupants to the hospital. The crash remains under investigation.
​
Eric Maldonado Photojournalist, Key News Network