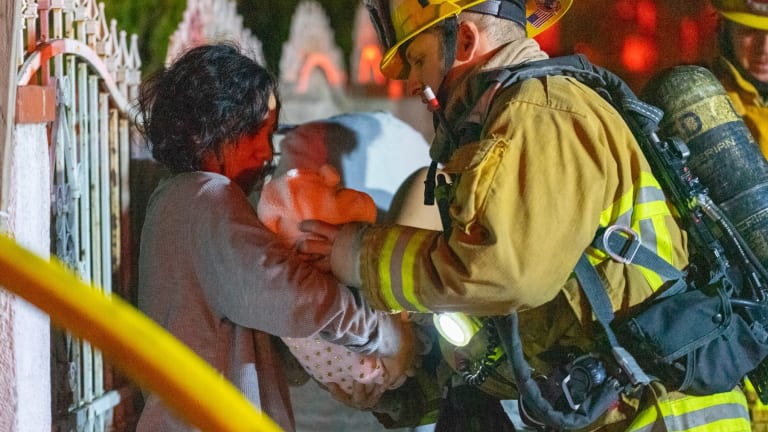 Two Transported to Hospital After Pacoima Home Erupts in Flames
Early morning fire in Pacoima sends baby and one male to the hospital.
Pacoima, CA: At 5:01a.m., Dec. 21, 2019, Los Angeles Fire Department responded to a fully engulfed one-story, single family home in the 12000 block of W Wingo Street, with heavy fire on the porch/garage area. A neighbor tried to help extinguish the flames with a garden hose before firefighters arrived. 42 Firefighters extinguished the fire in 20 minutes, according to LAFD.
​​
​
Three occupants were home at the time and were evaluated for possible minor burns. A 20-year-old male was transported with minor burn injuries, and a four-month-old female, with no visible distress, was transported per protocol because of her age, according to LAFD.
​
​
LAFD Arson responded to investigate the fire per protocol when there are injuries due to a fire. No other injuries were reported.
​
​
Andrew Loera photos, Key News Network
​