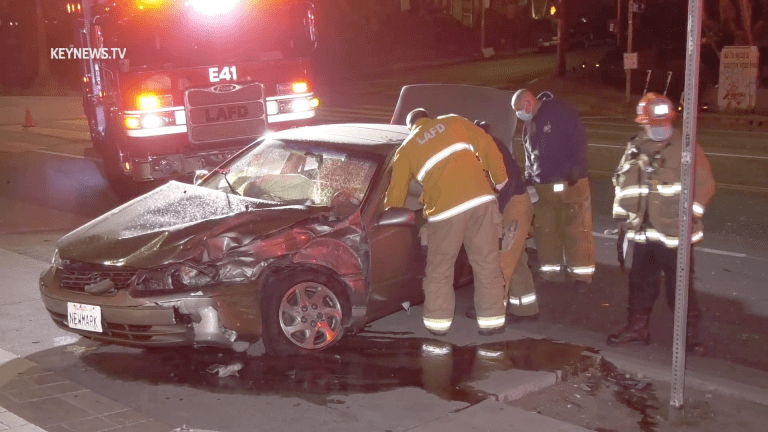 Two-Vehicle Collision on Hollywood Boulevard
A vehicle that crashed into a building was struck by a sedan, with one victim transported to hospital.
Los Angeles: Around 2:36 a.m. Monday, Mar. 8, a call went out to Los Angeles Fire Department for a vehicle collision into a structure on the 7200 block of Hollywood Boulevard. When crews arrived, they located one vehicle that hit the building and a black sedan that stuck the vehicle that crashed. One victim was transported to local hospital.
​
Jack Reynolds Photojournalist, Key News Network