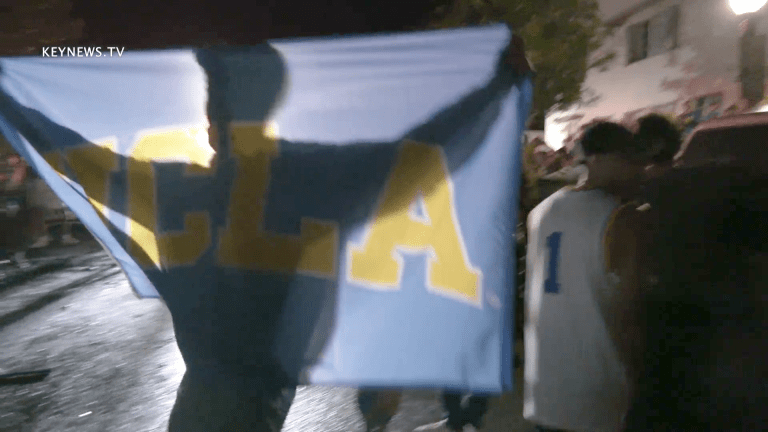 UCLA Students Wildly Celebrate Bruins Making Final 4 in March Madness
Students took to the streets and rooftops with fire and fireworks to celebrate Final Four victory.
Westwood: On Tuesday night, Mar. 30, 2021, UCLA students celebrated the Bruins reaching the Final Four in the NCAA men's basketball tournament by setting off fireworks and taking to the streets and rooftops around the campus area. Some students set fire to a mattress and trash in the middle of the street. The Los Angeles Police Department sent units to assist UCLA police. The Los Angeles Fire Department was also present at the location to handle fires. The last time the Bruins reached the Final Four was in 2008.
​
Keith Johnson Photojournalist, Key News Network