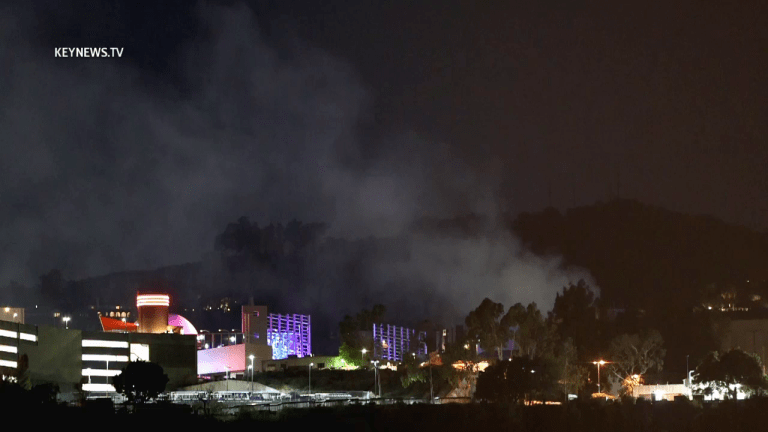 Universal Studios Vegetation Fire
A small vegetation fire at Universal Studios was quickly extinguished by firefighters Wednesday night.
Universal City: Just after 9 p.m. Wednesday, Mar. 24, 2021, the Los Angeles County Fire Department along with Burbank and Los Angeles City Fire Departments were called to the Universal Studios Hollywood property for a reported vegetation fire. First arriving companies reported a 20 by 20 spot of vegetation that was burning near gate 6 to the property, with no structures threatened. Firefighters were able to quickly surround the fire and declare knockdown.
​
Edward Tovmassian Photojournalist, Key News Network
​