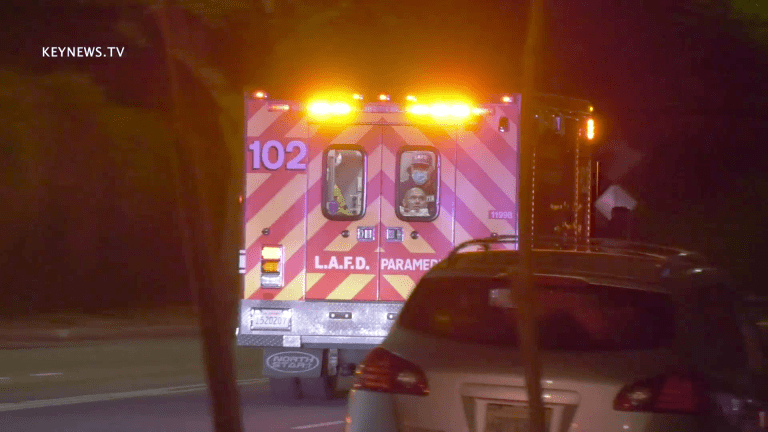 Valley Village Officer Involved Shooting
Man armed with a knife on Whitsett Avenue early Friday morning ended in officer involved shooting.
Valley Village: Around 2:45 a.m. Friday, Apr. 23, 2021, LAPD North Hollywood area officers responded to a radio call of a man with a knife on the 5200 block of Whitsett Avenue. Detective Meghan Aguilar, LAPD Media Relations, spoke to Key News regarding the incident said when officers arrived at the scene, they located the man armed with a knife and officers used the taser and 40 mm, ultimately, this did result in an officer involved shooting. The adult Hispanic male (30 - 40 years old) was struck by gunfire and was transported to a local hospital in stable condition. A large kitchen knife was at the scene. Detective Aguilar said investigators are collecting evidence, interviewing witnesses, and interviewing officers involved in the situation. No other injuries were reported.
​
Andrew Gonzalez Photojournalist, Key News Network
​