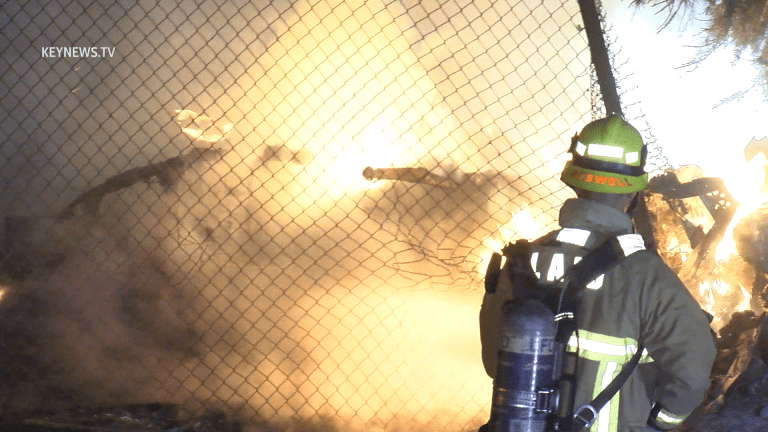 Van Nuys High Speed Fatal Fiery Crash
One killed, and one injured after vehicle lands 500 feet down embankment breaking apart, and bursting into flames.
Van Nuys: A man was killed, and another seriously injured when the Audi sedan they were traveling in went off the southbound 405 freeway, crashed approximately 500 feet down an embankment and burst into flames. Multiple good samaritans stopped and attempted to render aid, but were unsuccessful. The trapped victim succumbed to his injuries, and the other victim, who was ejected from the vehicle, was transported to a local area hospital in serious condition. Both male victims were reported to be between 25-45 years old.
According to CHP, the crash occurred around 3:40 a.m. Jan.1, 2021, near the Victory Boulevard exit. LAFD responded to the incident, extinguished the flames, and transported the ejected victim. CHP West Valley is handling the investigation.
LA County Department of Medical Examiner-Coroner has identified the deceased male as 41-year-old Branden Chatman.
​
Zak Holman Photojournalist, Key News Network