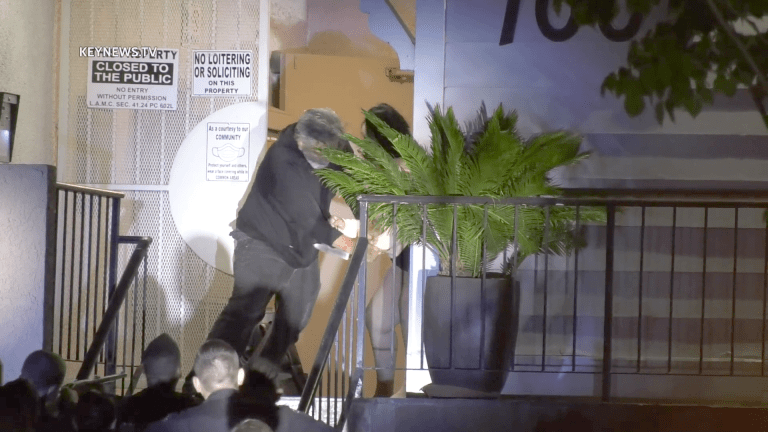 Van Nuys Knife-Wielding Woman Shot with Less Lethal Weapon
A woman who did not comply to drop a large knife, was shot with rubber bullets by police late Wednesday night on Haskell Avenue.
Van Nuys: At approximately 10:40 p.m. Wednesday, June 23, 2021, Los Angeles Police Department officers responded to the 7000 block of Haskell Avenue for reports of a woman with a knife. The female was standing at the doorway of the lobby at the location holding a large knife when officers arrived. Officers were communicating back and forth with the woman in an attempt to convince her to surrender, when an unknown male from the building jumped into action and grabbed the woman's hands. Officers advised her to drop the knife but she did not comply and was shot with rubber bullets. The woman was taken into custody by LAPD but was transported by the Los Angeles Fire Department paramedics to a local hospital for unknown injuries.
Andrew Gonzalez Photojournalist, Key News Network