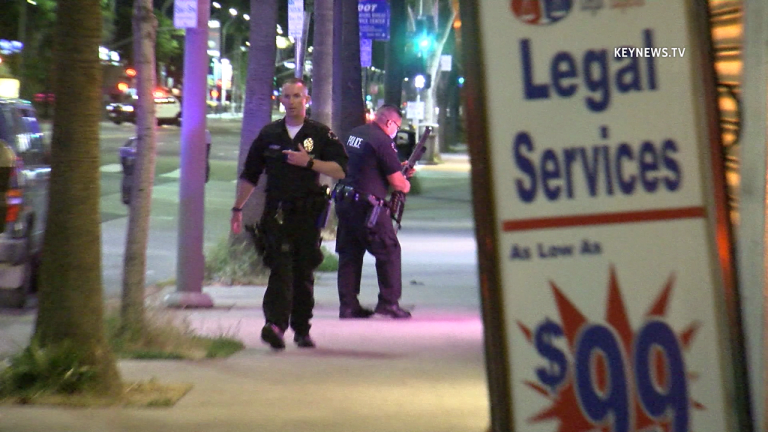 Van Nuys Officers Stop GTA Suspect in the Act
LAPD officers investigating another incident are alerted to a GTA in progress by victims.
At approximately 10:00 p.m., LAPD Van Nuys division officers investigating an unrelated incident in the area of Sherman Way and Van Nuys, were alerted to a grand theft auto in progress at that location. Officers witnessed multiple vehicles fleeing from the United Oil gas station on the North East corner of the intersection. One of the victims alerted officers that his vehicle was in the process of being stolen. Officers gave chase to the suspect who was fleeing the area in the victim's now stolen older model SUV. Van Nuys officers were able to stop the suspect just south of the initial crime location near the intersection of Van Nuys and Friar St. The suspect was immediately taken into custody by assisting units. The suspect, a possible homeless male in his late forties, was positively identified by victims from the gas station. Reports from victims stated off camera that the suspect attempted stealing multiple vehicles at the location before successfully jumping into the victim's SUV and fleeing.