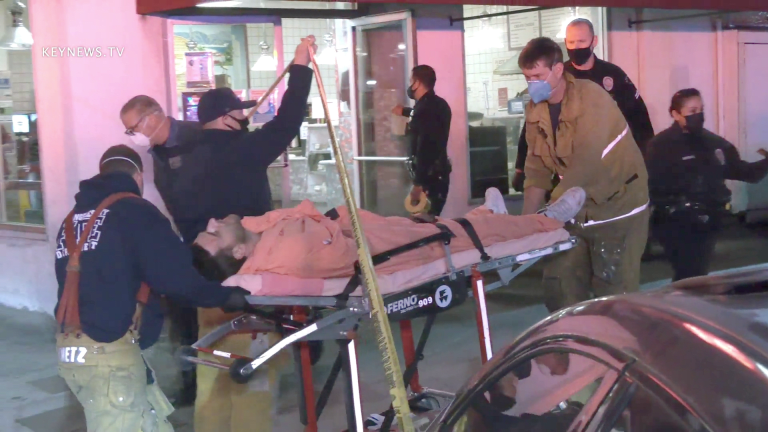 Van Nuys Stabbing Victim Transported to Hospital (Graphic)
A man suffering from a stab wound was transported to a local hospital after running into a bagel store.
​
WARNING: Video is classified as Graphic Content
Van Nuys: On Thursday, Mar. 4, at 12:15 a.m., a male who was bleeding from the arm, stopped his car in the middle of a driveway on the 7800 block Sepulveda Boulevard then ran into the Western Bagel store with blood running down his body. The Los Angeles Fire Department responded and transported the male victim to a local hospital. No more information is available at this time LAPD Van Nuys division is investigating.
​
Keith Johnson Photojournalist, Key News Network