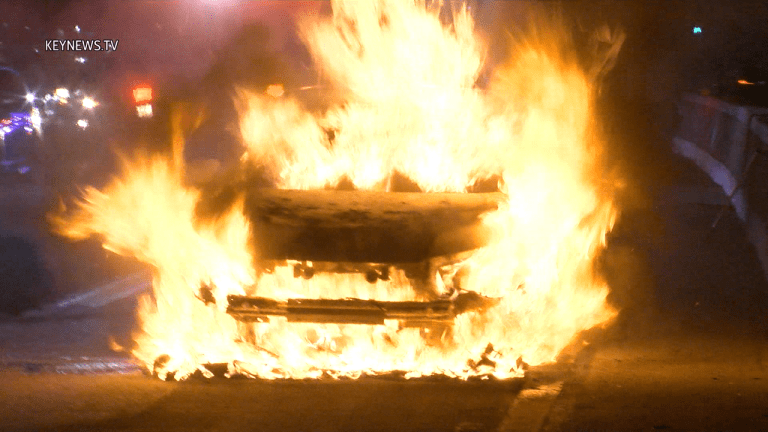 Vehicle Bursts into Flames on 101 Freeway in Cahuenga Pass
Vehicle fire on the Southbound 101 causes Thanksgiving Day traffic delays.
Hollywood Hills: Just after 5:00 p.m. on Thursday, November 26, 2020, CHP and LAPD responded to a vehicle fire on the Southbound 101 freeway in the Cahuenga Pass. A white BMW was located in the center divider engulfed in flames. A male was found standing next to the vehicle. The vehicle reportedly hit debris in lanes and caught fire.
No other details have been reported.
​
Zak Holman Photojournalist, Key News Network