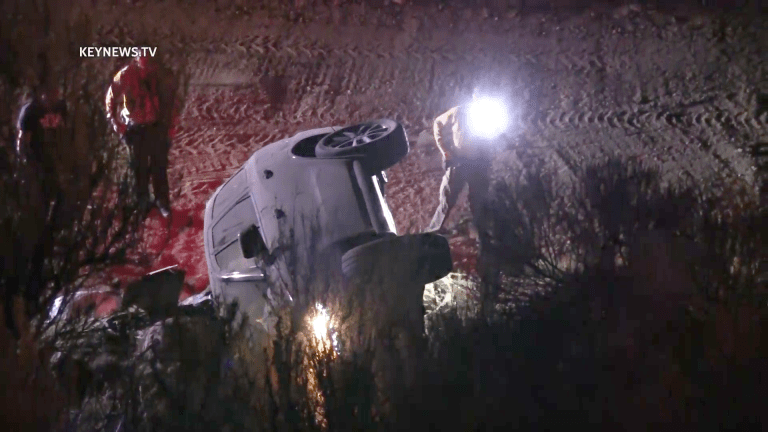 Vehicle Careens Down Embankment After Colliding with Utility Pole in Newhall
A driver was injured after colliding with a utility pole and careening down an embankment off Sierra Highway in Newhall Sunday night.
Newhall: A vehicle was traveling southbound on Sierra Highway towards Dockweiler Drive in Newhall when it collided with a utility pole and veered off the roadway landing at the bottom of an embankment. A witness had stopped, dialed 911, and waited until responders arrived.
Los Angeles County Fire Department firefighters responded to the scene to  assist and assess the driver who was transported by AMR ambulance to a nearby hospital with unknown injuries. Sheriff's Department deputies were at the scene investigating the cause of the collision that occurred around 9:00 p.m. Sunday, Sept. 5, 2021.