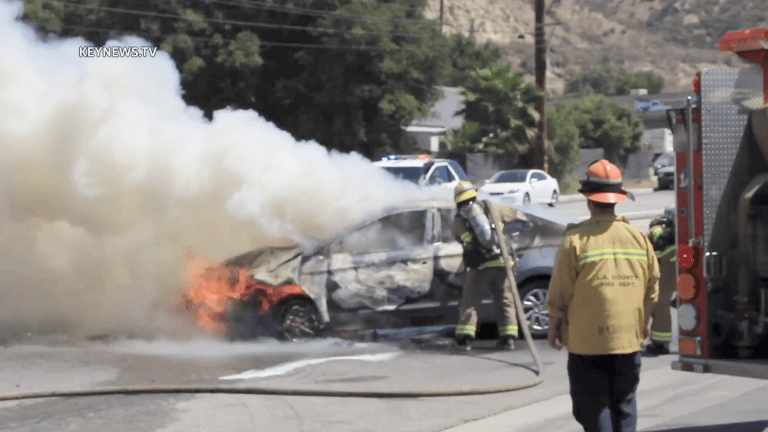 Vehicle Catches Fire After Collision in Newhall
A vehicle involved in a collision later erupted into flames on Sierra Highway Monday afternoon.
Newhall: On Monday, May 31, 2021, Los Angeles County Fire Department responded to a collision involving at least two vehicles that was reported just after 1:30 p.m. on the 23200 block of Sierra Highway in front of the Eternal Valley Memorial Park and Mortuary. One patient was transported by ambulance to the hospital, and one by private vehicle as a result of the collision, according to fire officials. Firefighters were then called back to the scene around 2:30 p.m. after one of the vehicles involved in the collision erupted into flames. Firefighters quickly extinguished the fire. Southbound traffic on Sierra Highway was blocked as first responders worked to clear the scene.
Oscar Sol Photojournalist, Key News Network