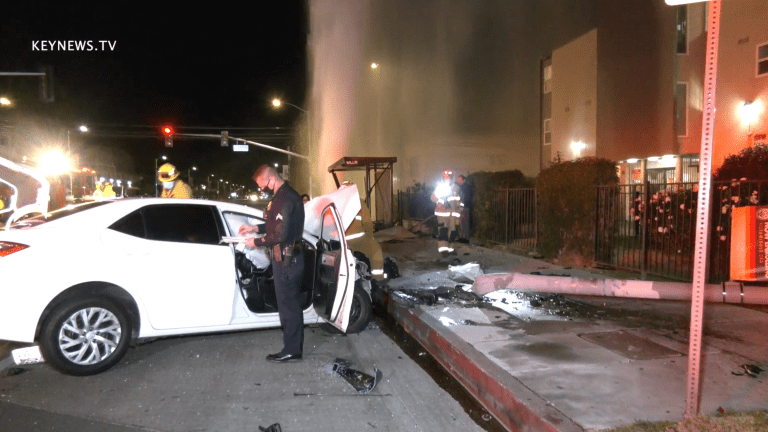 Vehicle Collision Involves Downed Light Pole, Gushing Hydrant
Downed light pole, broken bus bench, and hydrant sends water gushing onto Roscoe Boulevard from collision.
Panorama City: Los Angeles Police Department and LAFD responded to a traffic collision at 14800 Roscoe Blvd. at 3:28 a.m. Sunday, Jan.10, 2021. The collision involved a broken fire hydrant that sent water gushing onto the street and rooftop of a nearby structure. A light pole fell and nearby bus stop bench was also damaged. One female victim was transported "walked by the fire department" on a Ferno combo chair/stretcher to Mission Community Hospital located just feet away from the accident scene. LAPD is investigating the collision.
​
Keith Johnson Photojournalist, Key News Network