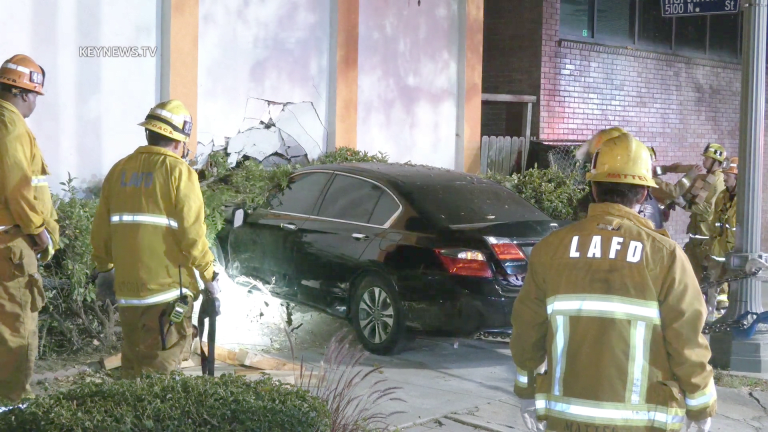 Vehicle Crashes into an Eagle Rock Motel
A vehicle crashed through the wall and into a laundry room in an Eagle Rock motel Tuesday night.
Eagle Rock, Los Angeles: On Tuesday, May 4, 2021, around 11:20 p.m., the Los Angeles Police Department and Fire Department responded to reports of a vehicle that crashed into a motel on the 1400 block of West Colorado Boulevard. The driver of the vehicle was transported to a local hospital. Los Angeles Fire Department Heavy Rescue and Urban Search and Rescue, pulled the vehicle out of a laundry room located in the motel. LAPD is investigating the incident.
Keith Johnson Photojournalist, Key News Network