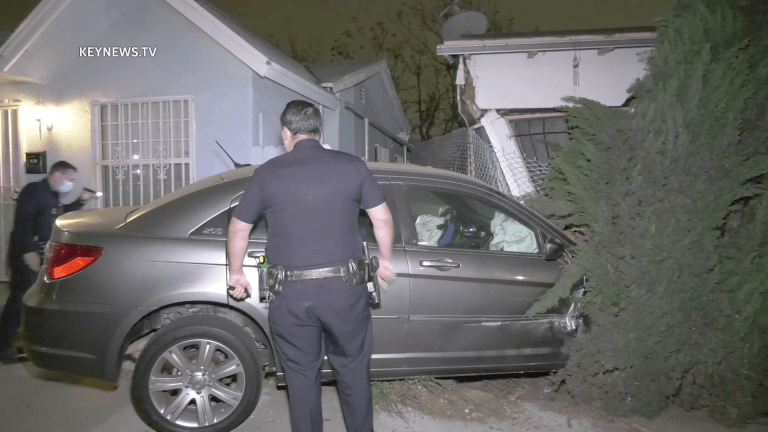 Vehicle Crashes into Broadway-Manchester Home
Female driver extricated and transported to hospital after crashing into a home on Imperial Highway early Tuesday.
Los Angeles: Around 12:12 a.m. Tuesday, Apr. 13, 2021, the Los Angeles Police Department and Los Angeles Fire Department responded to a vehicle that crashed into a house on the 100 block of East Imperial Highway in the Broadway-Manchester neighborhood. Upon arrival, they located a female victim that crashed her vehicle into a building. LAFD extricated the female from the vehicle and transported her to a local hospital. Witnesses at the scene said they believed the victim was under the influence. LAPD is investigating the incident.
​
Jack Reynolds Photojournalist, Key News Network