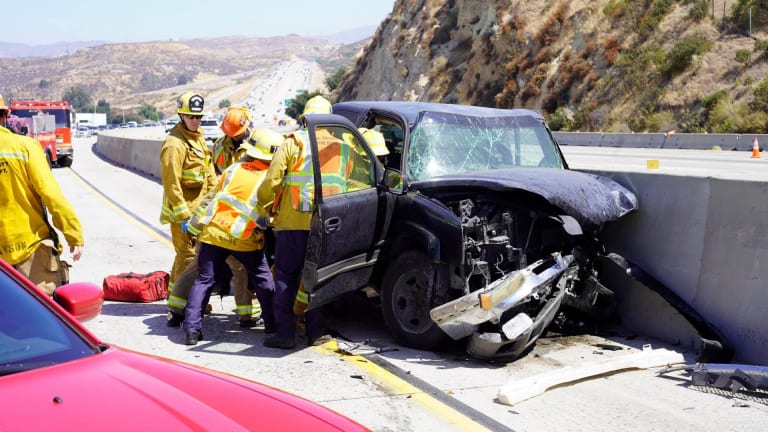 Vehicle Crashes into Divider of Southbound 14 Freeway in Newhall
A single vehicle crash shut down two southbound lanes of the 14 freeway.
Newhall, CA: At around 11:20 a.m., California Highway Patrol received a call of a vehicle hitting the center divider of the 14 southbound freeway, just south of Newhall Avenue, with a report of possible entrapment.
​
​
​
Los Angeles County Fire Department and CHP responded to the scene confirming there was no entrapment. "HOV and #1 lane shut down for only approximately fifteen to twenty minutes," said CHP Officer Eric Priessman. "That party was transported to Henry Mayo Hospital by ambulance."
​
​
By 12:23 p.m. all lanes were open, according to Officer Priessman.
​
​
​
​
​
​