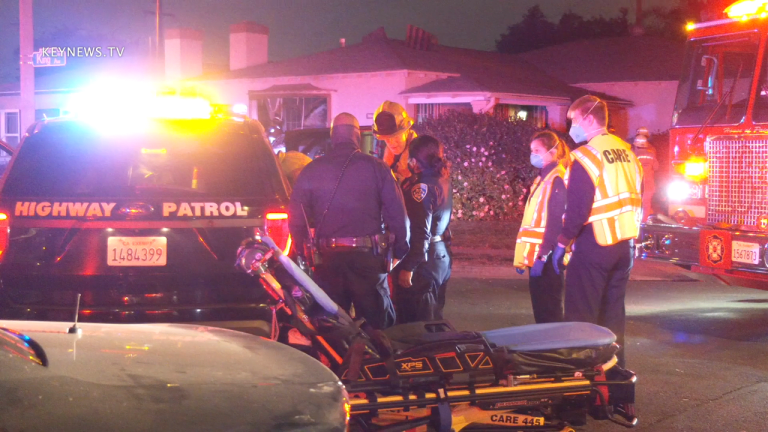 Vehicle Crashes into Home After CHP Pursuit in Bell
Driver in custody after crashing into a living room of a home in Bell.
Bell: A vehicle that was involved in a pursuit with South Los Angeles CHP slammed into a living room of a home at the intersection of King Avenue and Brompton Avenue in the City of Bell. Los Angeles County Fire Department responded to the location to evaluate the driver who was then taken into custody by CHP. Los Angles County Fire was also seen investigating the home. Department of Building and Safety responded to evaluate the structure. CHP is investigating the incident that occurred around 2:30 a.m. Tuesday, Jan. 19, 2021.
​
Keith Johnson Photojournalist Key News Network