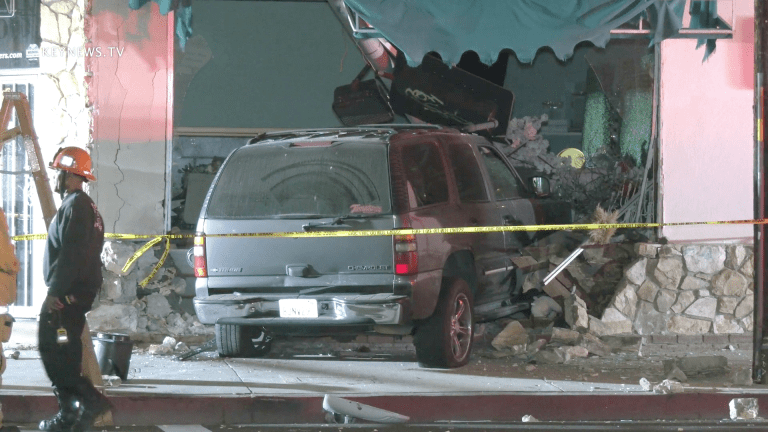 Vehicle Crashes into North Hollywood Flower Shop
One person transported to hospital after crashing into flower shop at intersection of Laurel Canyon and Strathern.
North Hollywood: Around 11:30 p.m. Thursday, Apr. 22, 2021, the Los Angeles Fire Department responded to Laurel Canyon Boulevard and Strathern Street for a vehicle collision. Upon arrival, crews located one vehicle that drove into a light pole and into the front of a flower shop. One person was transported to a local hospital. Due to the potential danger of exposed live wires, the Department of Water and Power assisted the tow company with removing the vehicle from the building. Los Angeles Police Department is investigating the incident.
​
Keith Johnson Photojournalist, Key News Network