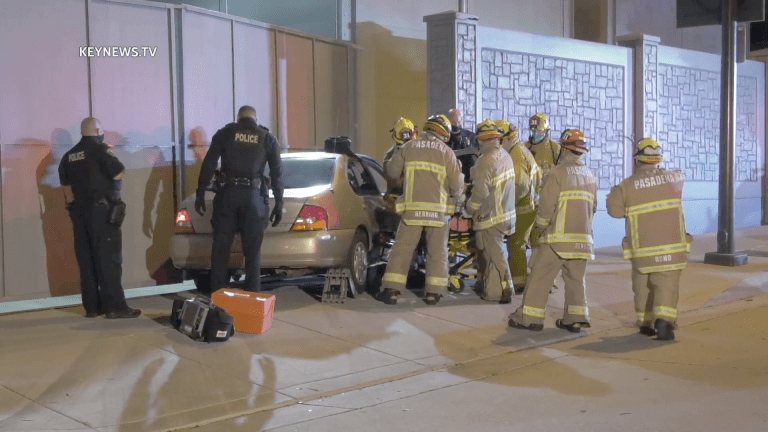 Vehicle Crashes into Pasadena Glenarm Power Plant Entrance
Female driver transported to hospital after crashing into entrance of Glenarm Power early Tuesday morning.
Pasadena: Around 3:08 a.m. Tuesday, Apr. 20, 2021, a call went out to Pasadena Fire Department for a traffic collision involving a structure. Upon arrival, PFD located a female victim trapped in her vehicle that crashed into the Glenarm Power Plant entrance on Glenarm Street. Pasadena Fire transported the victim to a local hospital. Pasadena Police Department is currently investigating the cause of the crash.
​
Jack Reynolds Photojournalist, Key News Network