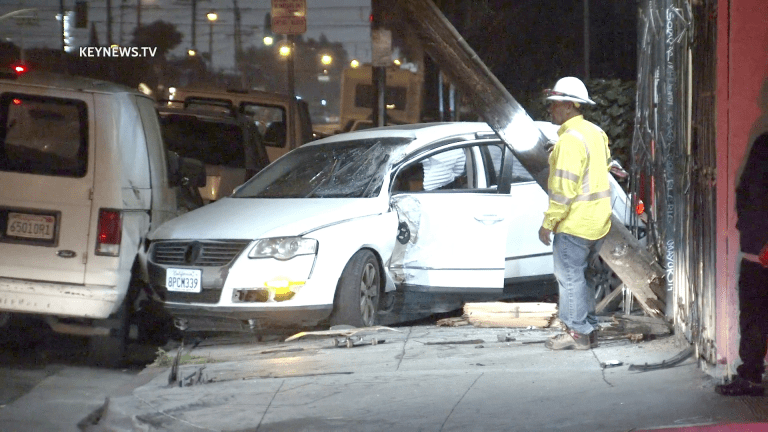 Vehicle Crashes into Pole and Structure in Florence-Firestone
Street racing may be a factor in a vehicle collision into power pole and structure on Holmes Avenue early Tuesday.
Los Angeles: Street racing was the possible cause of a crash this morning at the intersection of Holmes Avenue and 66th Street at approximately 1:10 a.m. Tuesday, Apr. 13, 2021, in the Florence-Firestone area of Los Angeles. A white Volkswagen sedan was traveling northbound on Holmes when it collided with a power pole and a structure on the northeast corner of the intersection. The driver initially fled the scene, but returned approximately fifteen minutes after the crash. Officers briefly detained the driver, who passed a field sobriety test and subsequently released. Southern California Edison responded and has begun repairs on the power pole which was sheared from the base. CHP is handling the investigation. LA County Fire responded, but cleared after a victim was not initially located.
​
Zak Holman Senior Photojournalist, Key News Network