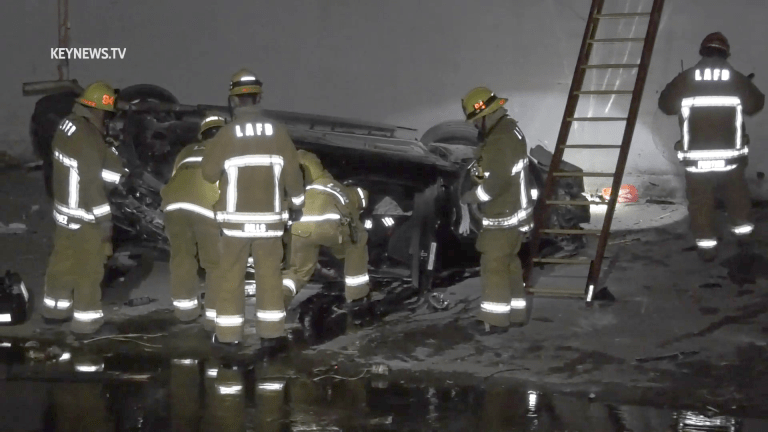 Vehicle Crashes into Riverbed Killing Male Driver (GRAPHIC)
An unidentified male victim died after his vehicle landed on its roof in a riverbed Monday morning.
WARNING: Video is classified as Graphic Content
Los Angeles: A call went out around 1:53 a.m. Monday, Mar.1, for a reported vehicle crash into a riverbed on the 5800 block of West Jefferson Boulevard at the intersection of National Boulevard and Jefferson in the Baldwin Hills/Crenshaw neighborhood of Los Angeles. When the Los Angeles Fire Department arrived at the scene, they found the vehicle had landed on its roof about 50 feet down into the riverbed. The male victim was pronounced dead at the scene. According to LAPD South Traffic Division Sergeant Nguyen, the vehicle went off the road, went through a metal railing, then plummeted into the riverbed. LAPD is investigating the cause of the accident.
​
Jack Reynolds Photojournalist, Key News Network