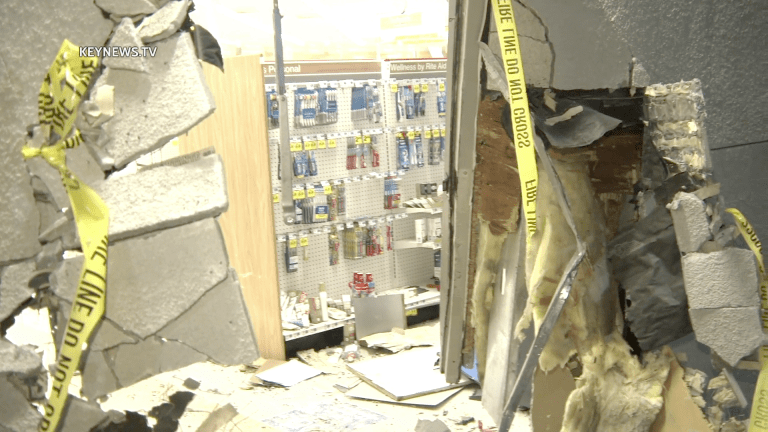 Vehicle Drives Through Door and Wall of a Westlake Rite Aid
A mini van left a path of destruction after driving through Rite Aid on West 6th Street Monday night.
Westlake, Los Angeles: A mini van drove through a door and a wall of a Rite Aid on the 1700 block of West 6th Street at approximately 10:36 p.m. Monday, Apr. 12, 2021. The Los Angeles Fire Department responded and cleared the location without transporting any victims. The driver was uninjured. The vehicle attempted to turn around inside the building, causing damage to the aisles. The vehicle became stuck while trying to exit the structure. Los Angeles Police requested a tow truck to the location to pull the stuck vehicle from the building.
​
Zak Holman Senior Photojournalist, Key News Network