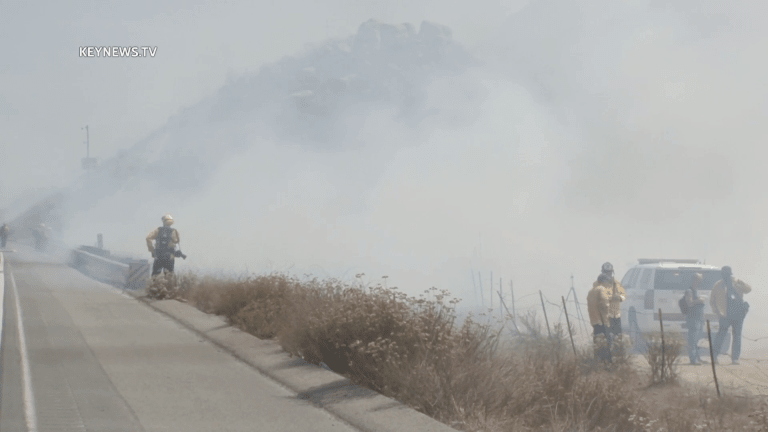 Vehicle Fire Spreads to Vegetation Along Southbound I-215 in Murrieta
A vehicle fire on I-215 spread to nearby vegetation causing southbound traffic delays  Monday afternoon in Murrieta.
Murrieta: On Monday, July 12, 2021, at around 1:17 p.m., Cal Fire/Riverside County Fire Department and Murrieta Fire Rescue received reports of a vehicle fire on the Southbound I-215 between Scott and Clinton Keith Road. Due to dry conditions and breezy winds, the fire quickly spread into surrounding vegetation. A full aircraft response was sent by Cal Fire. Around 2:20 p.m., the fire was reported to be at 10 acres burning at a slow to moderate rate of spread. The fire was burning in a popular hiking and mountain bike trail.
California Highway Patrol was requested to shut down Southbound I-215 at Scott Road. CHP shut down the freeway to one lane just after Scott road with no estimated time on reopening the freeway. A firefighter suffered injuries after receiving a laceration to their hand and was transported to Inland Valley Medical Center. 
Around 7:16 p.m., Cal Fire/Riverside County Fire Department reported that the fire remained at 25 acres with 75% containment. Crews will remain on the scene working on full containment and mopping up hot spots within the burn area.
Eric Lentz Photojournalist, Key News Network