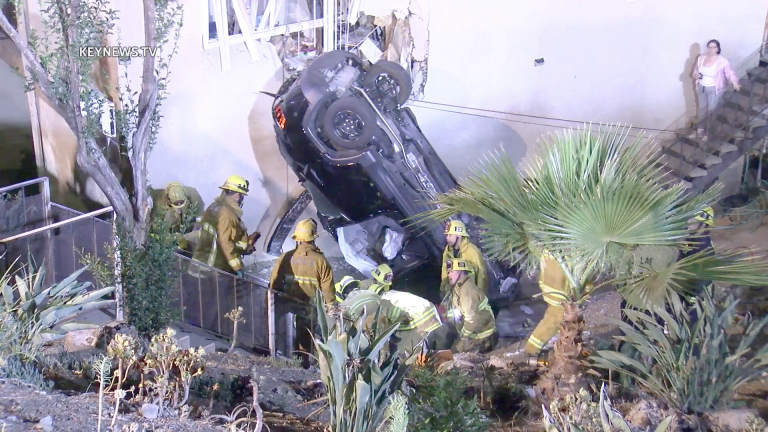 Vehicle Flies Off Roadway, Crashes into  Apartment Building Below Street Level
Four patients were transported to the hospital after a vehicle left the roadway and crashed into an apartment building that sits below street level.
Highland Park: A vehicle traveling eastbound on York Boulevard at a high rate of speed, lost control at the intersection of York and San Pascual Avenue Saturday night, June 26, 2021. The black Jeep SUV left the roadway and impacted the second story of a three-story apartment building on the northeast corner of the intersection. The apartment, which is built below the roadway, sustained damage to the second floor apartment on the south face. Three victims within the vehicle were transported to the hospital in varying conditions. One woman who was in the apartment at the time, was transported in stable condition. Los Angeles Fire Department Heavy Rescue responded along with building and safety. Los Angeles Police Department Central Traffic division is handling the investigation. It is unknown if alcohol is a factor at this time.
Zak Holman Senior Photojournalist, Key News Network