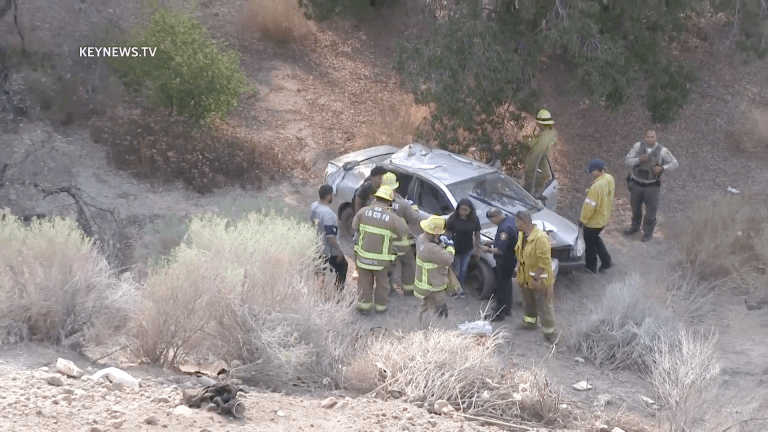 Vehicle Plunges 50 Feet Down Embankment  Injuring 2 People
A vehicle plunged 50 feet downhill injuring two people after a collision on Placerita Canyon Road and Sierra Highway in Santa Clarita late Monday afternoon.
Santa Clarita: A vehicle involved in a collision on Placerita Canyon and Sierra Highway around 5:30 p.m. Monday, Aug. 16, went over the sidewalk and plunged  approximately 50 feet down an embankment.
The Los Angeles County Fire Department responded to the scene, along with Sheriff's deputies. There was no entrapment, but two of the four occupants were transported by AMR ambulance to a local hospital with unknown injuries.