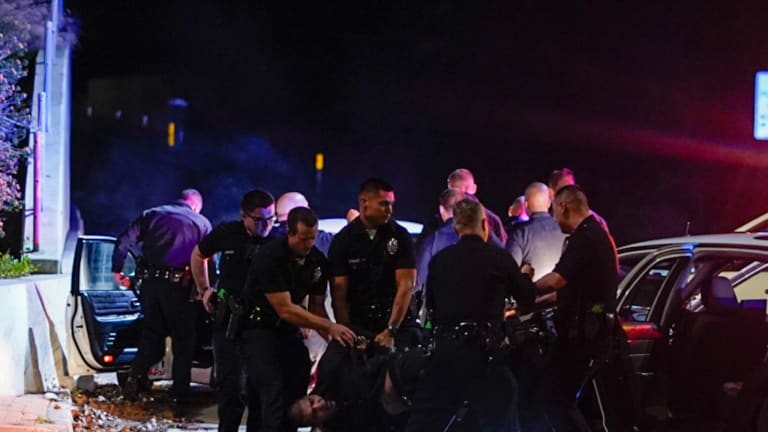 Vehicle Pursuit Ends in Crash on 101 Freeway Ramp in Sherman Oaks
Police pursuit ends with suspect in custody on southbound 101 freeway ramp.
Sherman Oaks, CA: A police pursuit came to an end around midnight, when the suspect's vehicle crashed on the southbound entrance ramp to the 101 freeway at Sepulveda Boulevard.
​
​
The chase ensued around 11:30 p.m., Saturday, after the Los Angeles Police Department attempted to stop a male driver for Felony Vandalism. The driver then led police on a chase through the San Fernando Valley for approximately 20 minutes before crashing his Lexus sedan on the entrance ramp to the 101 freeway.
​
​
The suspect was handcuffed and taken into custody at the scene. He was reportedly carrying a crowbar and chains.
​
Andrew Loera photos, Key News Network
​
​
​