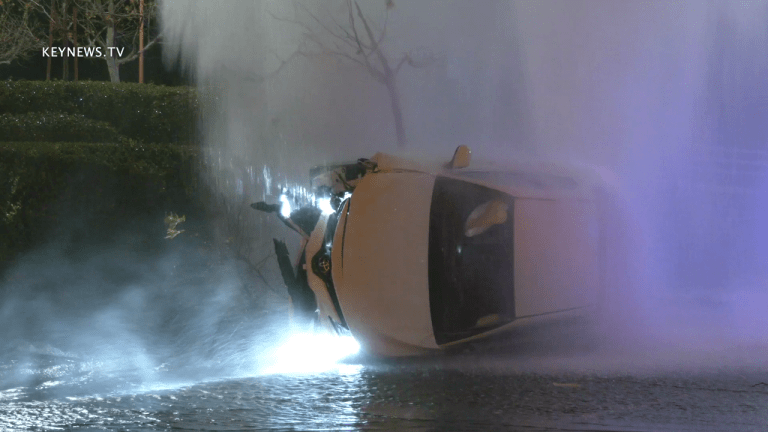 Vehicle Rollover Crash into Fire Hydrant in Valencia
A vehicle crashes into fire hydrant in Valencia Wednesday night.
Valencia: An overturned vehicle that crashed into a fire hydrant on 27911 Franklin Parkway had Los Angeles County Fire Department and Santa Clarita Water responding to the scene. The incident occurred Wednesday evening, December 30, 2020, causing one male to be transported to a local hospital with non-life-threatening injuries. Cause of accident is unknown at this time.
​
Keith Johnson Photojournalist, Key News Network