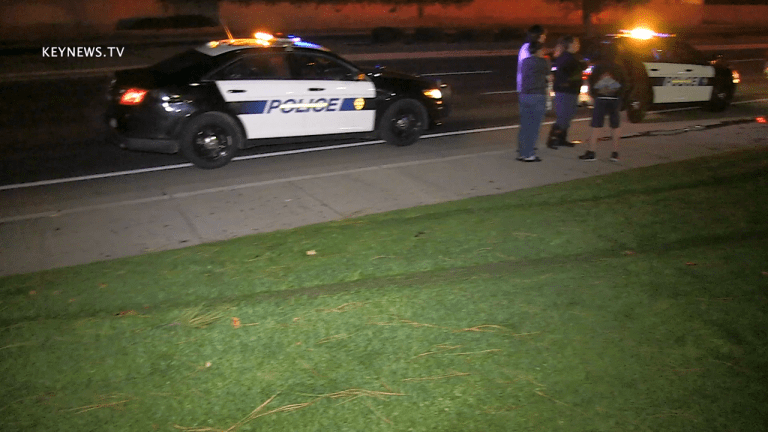 Vehicle Slams into Apartment Building, Pool, After Traffic Collision
Vehicle involved in a traffic collision also hit an apartment building, then landed in apartment pool in Bakersfield.
Bakersfield: At approximately 11:45 p.m., December 30, 2020, firefighters responded to a call involving a two vehicle traffic collision at 6301 Ming Avenue. When crews arrived at the incident, they discovered a vehicle had also hit a building in the Ming Garden Apartment Homes complex leaving two families without places to sleep. The vehicle then continued on, landing in the apartment complex pool. The injuries to the victims are unknown at this time. SoCal Gas was called to the scene to turn off gas to the affected apartments. Bakersfield PD is investigating.