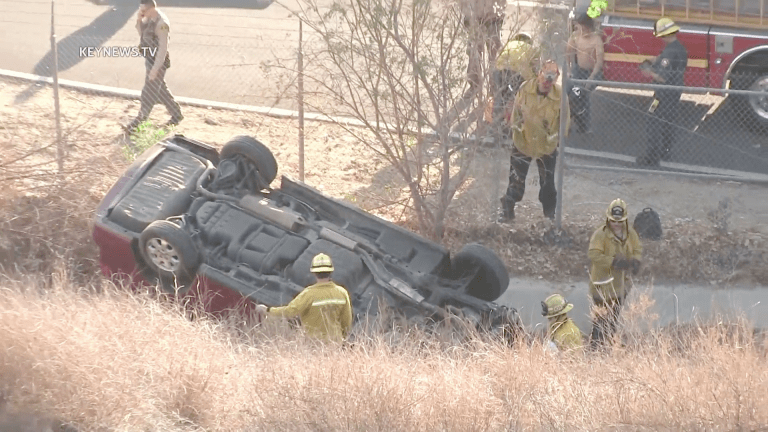 Vehicle Veers off Roadway in Santa Clarita, Down Embankment Trapping Driver
A driver was trapped and injured when his vehicle veered off Golden Valley Road and crashed into an embankment around 300 feet down in Santa Clarita Wednesday morning.
Santa Clarita: A driver was trapped after his vehicle veered off the roadway and crashed at the bottom of an embankment in Santa Clarita Wednesday morning.
Los Angeles County Sheriff's deputies, Los Angeles County firefighters and AMR paramedics responded to the call of a single vehicle crash around 8:00 a.m. Wednesday, Sept. 8, 2021. The vehicle was driving northbound on Golden Valley Road when it veered off the roadway toward the right crashing through a wooden rail and into an embankment about 300 feet down.
The vehicle landed upside down across from National Technical Systems (NTS), a business located on the 20900 block of Centre Pointe Parkway. The driver was freed from the vehicle and transported with unknown injuries by ambulance to a local hospital.