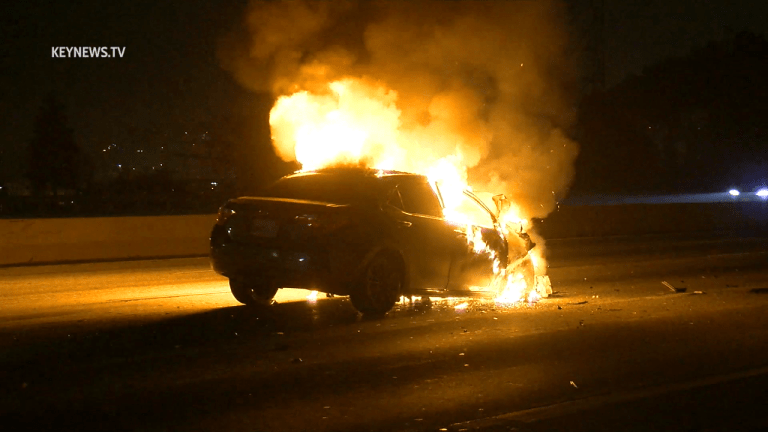 Vehicle vs Big Rig Fiery Crash in Griffith Park
Suspects flee after crashing into the back of a tractor-trailer on I-5 early Wednesday morning.
Los Angeles: A compact sedan struck a tractor-trailer on the southbound I-5 just north of Fletcher Drive in the Griffith Park area early Wednesday morning. The occupants of the sedan fled the scene and their vehicle caught on fire. The incident, that was reported at 3:13 a.m., prompted CHP Central Traffic Division units to close the right four lanes of the I-5 southbound while LAFD extinguished the flames. Witnesses reported seeing two suspects flee the sedan shortly after the collision. The driver of the tractor-trailer was uninjured and remained at the scene.
​
ZaK Holman Photojournalist, Key News Network