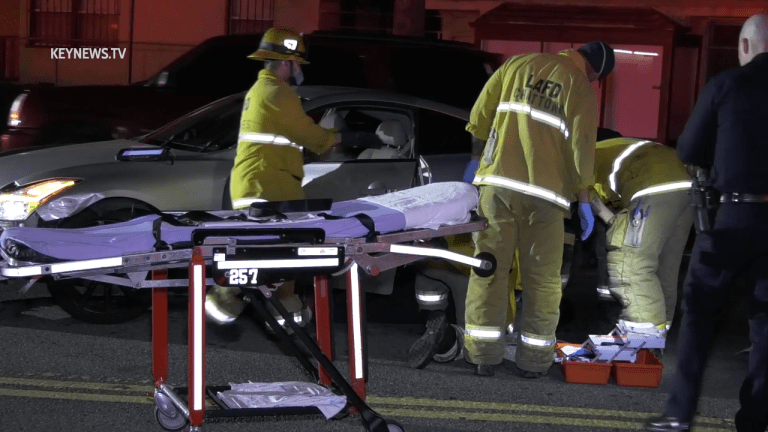 Vermont Knolls Felony Hit-and-Run (GRAPHIC)
A man was left in critical condition after a felony hit-and-run in the Vermont Knolls neighborhood of Los Angeles.
WARNING: Video is classified as Graphic Content
Los Angeles: At 12:17 a.m. Monday, Mar. 15, a call went out to the Los Angeles Police Department reporting a felony hit-and-run on 79th Street and Figueroa in the city of Vermont Knolls, a neighborhood in Los Angeles within the South Los Angeles region. Upon arrival, LAPD located a silver two-door sedan with major collision damage with the victim trapped. Los Angeles Fire Department arrived on the scene and was able to extricate the male victim from under the vehicle and noticed he was in critical condition. LAFD transported him to local hospital. LAPD did a hard shut down on Figueroa Street west and east bound pending investigation of the felony hit-and-run.
​
Jack Reynolds Photojournalist, Key News Network
​