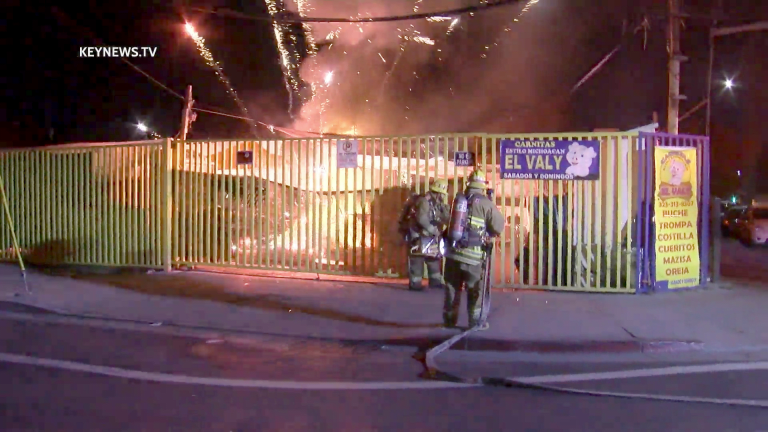 Vermont-Slauson Fire Triggers Fireworks Display
Fireworks lit the sky briefly during a rubbish fire on South Vermont early Wednesday morning.
Vermont-Slauson, Los Angeles: The Los Angeles Fire Department responded to a reported fire on the 6300 block of South Vermont Avenue at 2:13 a.m. Wednesday, May 19, 2021. Upon arrival at the location, firefighters found a rubbish fire in the yard of a taco stand / car wash. Firefighters made access to the yard while fireworks detonated near a storage container. Knockdown was achieved in approximately ten minutes. No injuries reported at this time. The cause of the fire is unknown.
Zak Holman Senior Photojournalist, Key News Network