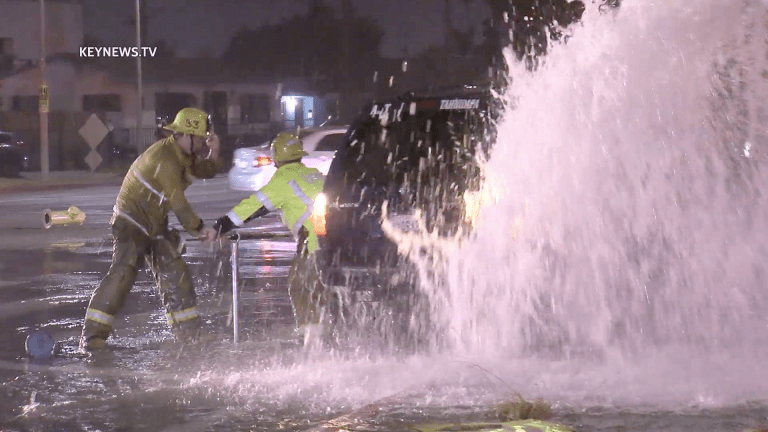 Vermont-Slauson Hit-and-Run Hydrant Crash
Driver fled on foot after crashing vehicle into a hydrant at Gage and Hoover early Wednesday morning.
Los Angeles: A dark colored SUV crashed into a high pressure hydrant at the intersection of Gage Avenue and Hoover Street in the Vermont-Slauson neighborhood of Los Angeles at 2:12 am. Wednesday, Aug. 11, 2021. The driver fled the location on foot leaving their vehicle at the intersection. 
The Los Angeles Fire Department responded to the intersection and was able to shut off the water flow within ten minutes. Los Angeles Police Department South Traffic division is handling the investigation.