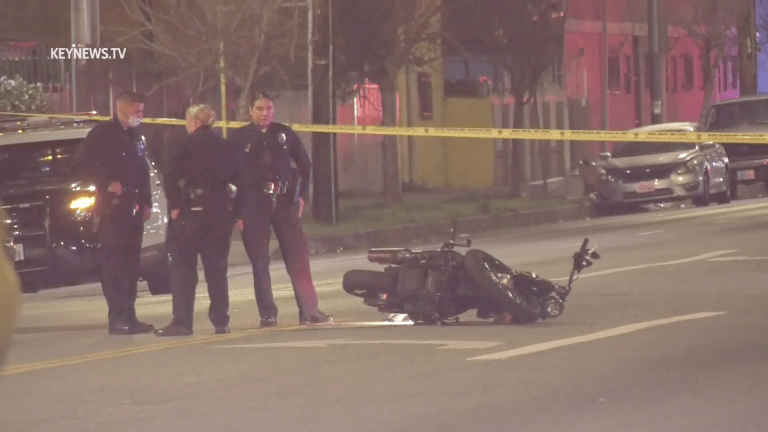 Vermont Vista Fatal Motorcycle Crash (GRAPHIC)
One killed, one injured in motorcycle collision on 88th Place and Figueroa Street Saturday morning.
WARNING: Video is classified as Graphic Content
Vermont Vista, Los Angeles: Around 12:23 a.m. Saturday, Apr. 10, Los Angeles Police Department responded to a traffic collision call at 88th Place and Figueroa Street in the Vermont Vista neighborhood. When officers arrived on the scene, they found two victims and a downed motorcycle in the middle of the roadway. One victim was dead on arrival and the other was transported in critical condition by the Los Angeles Fire Department. Witnesses at the scene said a vehicle fled the scene after the crash occurred. Figueroa northbound was shut down pending investigation by LAPD.
​
Andrew Gonzalez Photojournalist, Key News Network
​