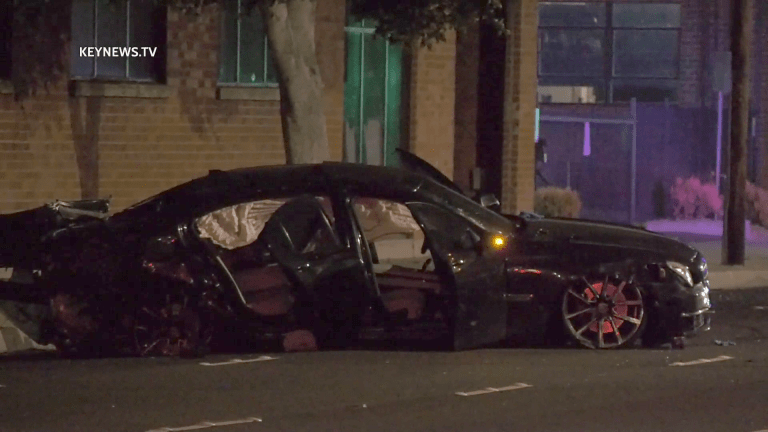 Victim Crashes Vehicle After Deadly Hawthorne Shooting
A fatally shot victim crashed his vehicle on El Segundo Boulevard after apparent gun battle Sunday night.
Hawthorne: Around 10:45 p.m. Sunday, May 2, 2021, Hawthorne Police responded to a shooting call on the 12000 block of Crenshaw Boulevard. Upon arrival, officers noticed indications that a shooting had occurred. Simultaneously, officers received a call for the 3100 block of West El Segundo Boulevard regarding a traffic collision. 
When officers arrived on the scene, they realized the victim was involved in the shooting on the 12000 block of Crenshaw, and was unconscious at the wheel of the vehicle involved in the collision, according to Lieutenant Reynaga with the Los Angeles County Sheriff's Homicide Division who spoke to Key News at the location. No other vehicles were involved in the collision. The victim was transported by Los Angeles Fire Department paramedics to a local hospital where he was pronounced deceased.
Lieutenant Reynaga said it appeared there was a gun battle in the parking lot of a business. The victim may have also been trying to fire back at the suspect(s). It also appears the victim was seated in his car when he was engaged with another individual. There is no suspect information at this time. 
Anyone with information regarding this incident may call Los Angeles County Sheriff's Department Homicide Bureau at (323) 890-5500.
Jack Reynolds Photojournalist, Key News Network