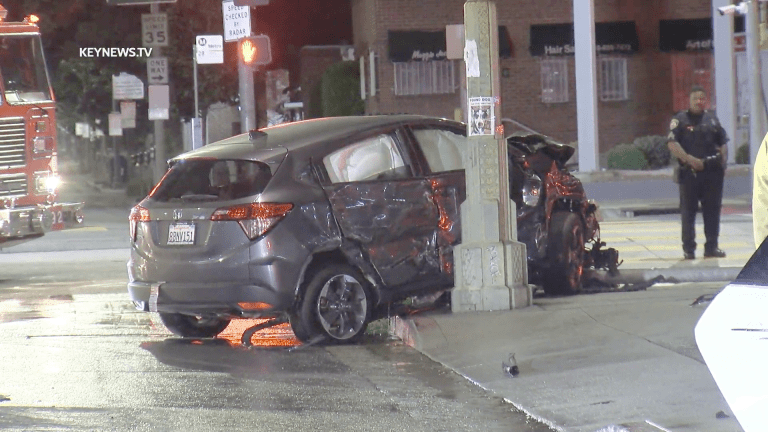 Video: 2-Vehicle Collision Involves Hydrant, 1 Person Trapped with Injuries
A two-vehicle collision involved a fire hydrant and a driver trapped with injuries at the intersection of Olympic and Robertson early Friday morning.
Los Angeles: A two-vehicle traffic collision occurred Friday, Nov. 12, at approximately 2:50 a.m. at the intersection of West Olympic and South Robertson Boulevards on the Los Angeles boarder of Beverly Hills. The Los Angeles Fire Department and Los Angeles Police Department officers responded to the location and found a two-vehicle traffic collision involving two sedans. 
One of the vehicles struck a hydrant on the northeast corner of the intersection. One of the drivers was briefly trapped in their vehicle, but was extricated by LAFD personnel at the scene. The victim was transported to a local area hospital suffering from unknown injuries. 
Traffic was closed in both directions on Olympic Boulevard while crews worked the accident scene. LAPD West Traffic is handling the investigation.