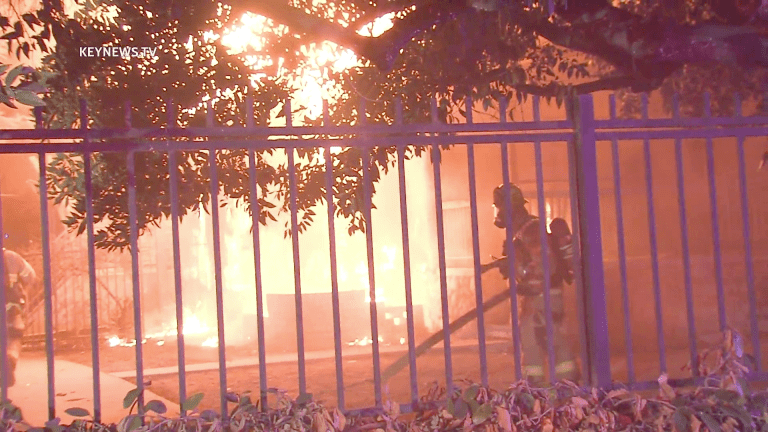 Video: A Historic House Burns in Ontario
Firefighters battled flames that fully engulfed a house deemed historic on Vine Avenue in Ontario Thursday evening.
Ontario: Around 7:44 p.m. Thursday, Nov. 11, 2021, Ontario Fire Department responded to a structure fire on the 100 block of South Vine Avenue in Ontario. 
Arriving engines located a single family dwelling with active fire showing. The structure was unoccupied, and reported to be a historic house. Ontario Police Department officers also responded to the scene of the fire. No injuries were reported.