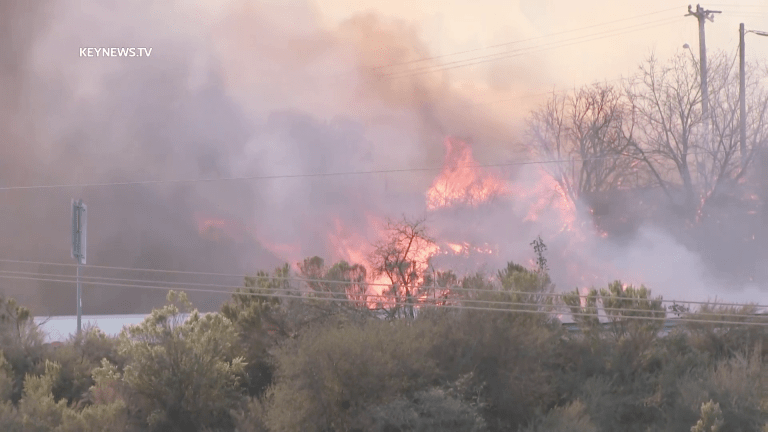 Video: Brush Fire Burns in Newhall Near Golden State Freeway
Firefighters battled a brush fire that started near the Golden State Freeway at Calgrove Boulevard in Newhall late Saturday morning.
Newhall: Multiple fire departments battled to contain a brush fire that erupted late Saturday morning, Nov. 20, near the Golden State (5) Freeway at Calgrove Boulevard in Newhall. Santa Clarita Valley Sheriff's Station reported the fire to be at approximately 3 to 5 acres initially. At around 12:30 p.m., the Sheriff's Station reported forward progress had been stopped.
Fire Departments from Sylmar, Acton, and Newhall responded to the fire as well as the Los Angeles County Fire Department. The fire impacted traffic along the freeway in the area, but firefighters contained the fire to under an acre. 
California Highway Patrol reported the #4 and #5 lanes at Calgrove Boulevard were reopened at around 3:30 p.m. after a SigAlert was in place at the time of the fire to accommodate the fire trucks.
City News Service contributed to this report.