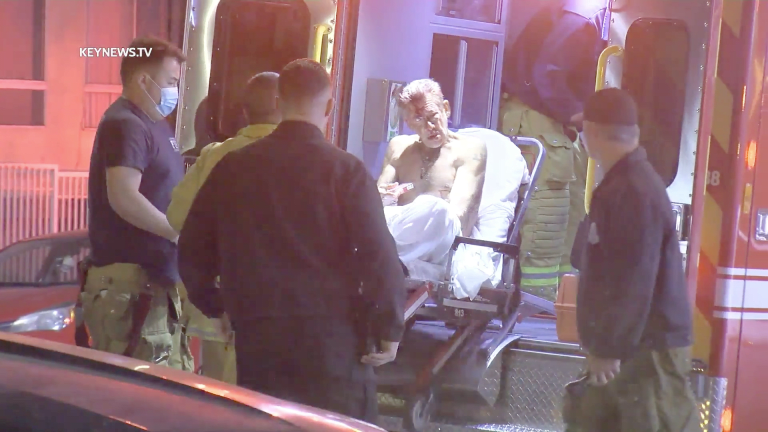 Video: Liquor Store Stabbing Leaves Senior Citizen Hospitalized
A senior citizen was stabbed and assaulted outside a liquor store early Wednesday morning on James M Wood Boulevard in Westlake.
Westlake: A stabbing occurred Wednesday, Nov. 10, around 1:04 a.m. outside the Lawrence liquor store on the 2300 block of James M Wood Boulevard in Westlake. A man, approximately sixty years old, was stabbed in the back, assaulted and possibly suffered a punctured lung. 
Los Angeles Police Department Rampart Division officers responded to the scene and requested Los Angeles Fire Department resources. The suspects fled from the area in an unknown direction. LAFD firefighter/paramedics transported the man to a local area hospital in serious condition. According to witnesses in the area, the suspects were in an argument with the elderly man prior to the stabbing/assault.