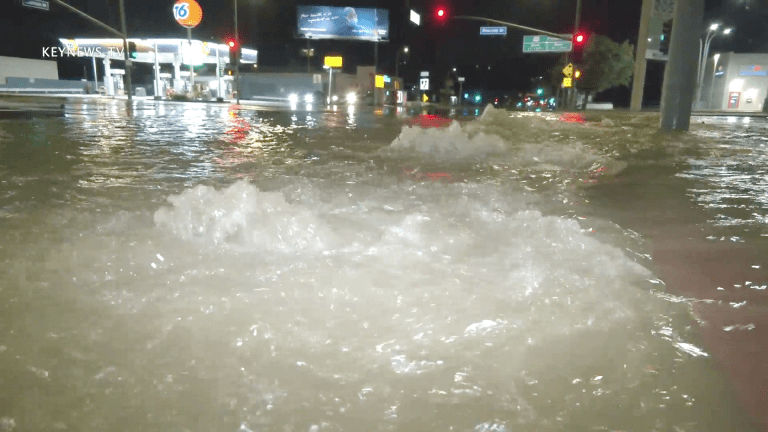 Water Main Break Floods Sherman Oaks Intersection
Water flooded the intersection at Woodman and Riverside Drive.
Sherman Oaks: On Thursday, Mar.4,, at 2:15 a.m., Los Angeles Department of Water and Power worked to turn off a water main that ruptured and flooded the intersection on Woodman and Riverside Drive in Sherman Oaks. California Highway Patrol gave a notification to LAPD to watch the roads in the area.