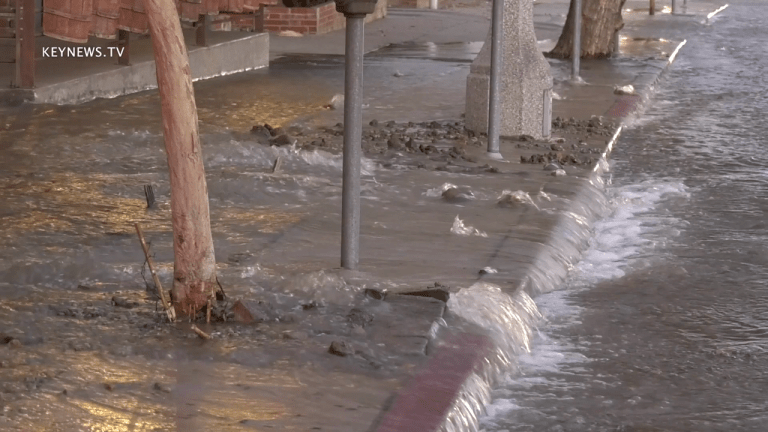 Water Main Break Floods Street in Tarzana
Water gushed curbside along Ventura Boulevard from water main break.
Tarzana: On Wednesday, December 9, an apparent underground pipeline leak sent gallons of water gushing along the 9500 block of W Ventura Boulevard. The water flowed at an undetermined rate causing significant street flooding and lane closure(s) in the late afternoon. No injuries or threats to structures were reported.
​
Keith Johnson Photojournalist, Key News Network