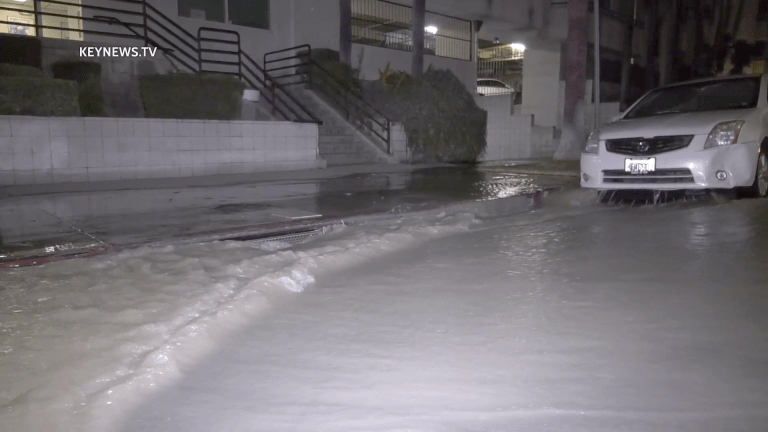 Water Main Break in Koreatown Sends Water Gushing into Street
An early Tuesday morning water main break in Koreatown sent gallons of water into the street and curbside under parked vehicles.
Los Angeles: Around 1:41 a.m. Tuesday, Sept. 28, Los Angeles Fire Department  responded to a large water main break at 6th Street and Saint Andrews in Koreatown. Water was observed gushing along curbside under parked vehicles and making its way across the street. The Department of Water and Power crews were on the scene working to contain the flow of water and fix the broken water main.