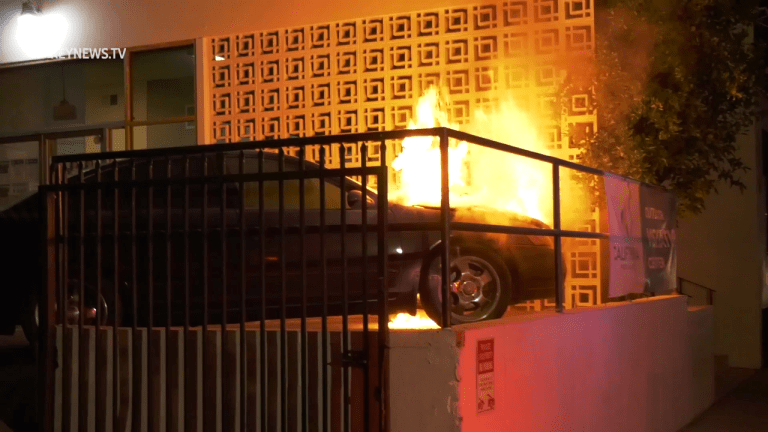 Westlake Vehicle Fire Burns Near Building
LAFD battled a vehicle fire that threatened a building on South Lake Street Monday night.
Westlake: Around 11:33 p.m. Monday, Mar. 22, 2021, the Los Angeles Fire Department responded to a vehicle fire next to a building on the 900 block of South Lake Street. When LAFD arrived, they found the front of the vehicle fully engulfed in flames that extended onto the building. During their aggressive attack on the fire, LAFD used cutting tools on the hood to gain access to the engine compartment and were able to extinguish the flames in a short amount of time. Fortunately no occupants were in the vehicle and no one was injured.
​
Jack Reynolds Photojournalist, Key News Network