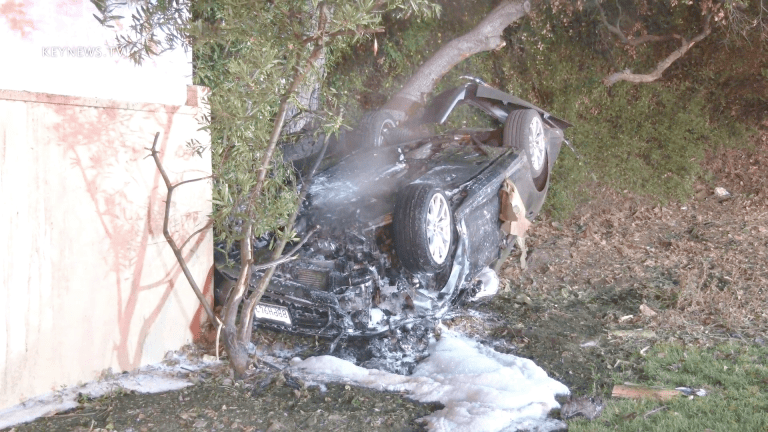 Westwood Vehicle Rollover with Fire
No injuries reported, fire extinguished in vehicle rollover crash on Sunset Boulevard.
Westwood: On Friday, Apr.9, the Los Angeles Police and Fire Department, along with UCLA PD responded to a reported vehicle rollover on the 10900 block of Sunset Boulevard. When the first units arrived, they located a single vehicle with fire coming from the hood. Firefighters extinguished the blaze within minutes. LAFD checked on patients that walked across the street. No injuries were reported. LAPD is investigating.
​
Keith Johnson Photojournalist, Key News Network