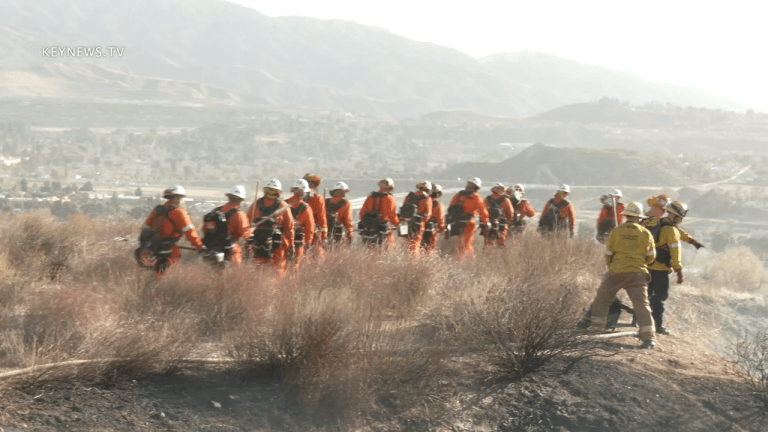 Whites Fire in Santa Clarita Quickly Contained
One acre brush fire was quickly knocked down in Whites Canyon.
Santa Clarita: The Los Angeles County Fire Department responded to a brush fire in the area of Whites Canyon in Santa Clarita on Tuesday, Jan. 19, 2021. The one acre fire was knocked down in 20 minutes. Fire fighters were in mop up mode after the fire was extinguished.
​
Keith Johnson Photojournalist, Key News Network