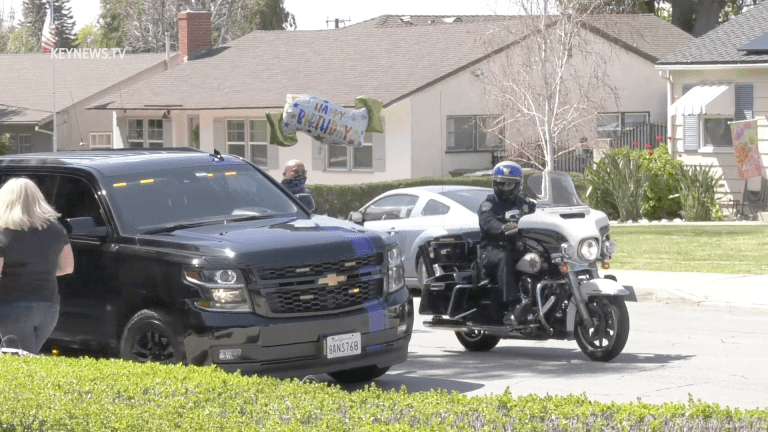 Whittier PD Drive-Thru Birthday Party
Whittier PD, CHP and LA County FD drive through Eastman Street for a boy's birthday party Sunday afternoon.
Whittier: At 1:00 p.m. Sunday, Mar. 31, 2021, Whittier Police Department responded, along with California Highway Patrol, Los Angeles County Fire Department and Spider-Man, to celebrate Adam Eastman's Birthday Party on the 8600 block of Ocean View Avenue. His mother, Mrs. Eastman, said that Adam wasn't able to have a birthday party last year because of the COVID-19 restrictions so she wanted to make it worth while this year for her son Adam. Lieutenant Brian Corletto with Whittier PD at the scene met with the family and joined the celebration. Key News interviewed Mrs. Eastman.
​
Jack Reynolds Photojournalist, Key News Network