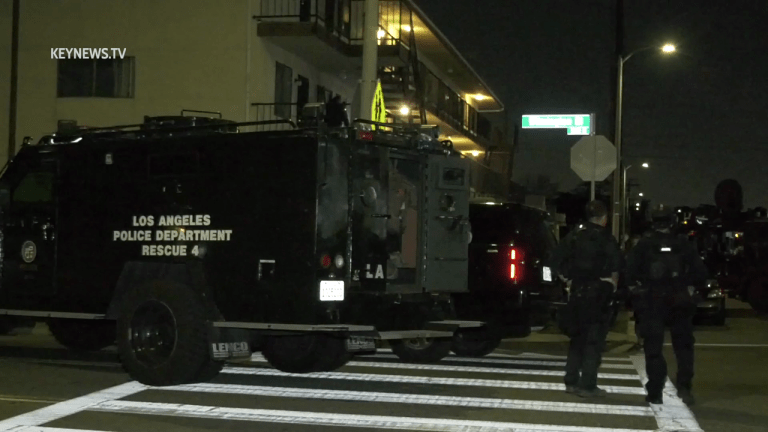 Wilmington Criminal Search Warrant Turns into Barricade
Three people are in custody after barricading themselves in an apartment on West Denni Street early Friday morning.
Wilmington: At approximately 1:30 a.m., Los Angeles Police Department Harbor Division served a criminal search warrant on the 900 block of West Denni Street. LAPD SWAT was on the scene and made contact with five people in the apartment. They refused to exit and barricaded themselves in the apartment for approximately an hour. LAPD SWAT deployed tear gas into the apartment and took three people into custody for questioning. The criminal investigation is still ongoing at this time. LAPD Captain Ahmad Zarekani was interviewed by Key News regarding the incident at the location.
​
Jack Reynolds Photojournalist, Key News Network