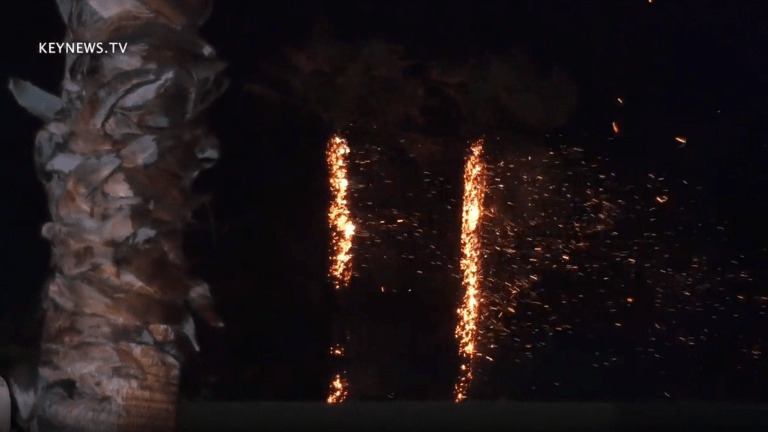 Wind Driven Fire Ignites Multiple Trees, Homes Protected in Northridge
Wind driven fire spreads to trees across more than one property.
Northridge: LAFD responded to the 9000 block of N Balcom Avenue Friday, Jan. 8, 2021, at 8:18 p.m. for reports of a tree fire that spread to other trees and properties. At least four palm trees were on fire that spread across more than one property. One home started to catch fire, but firefighters quickly contained the flames. Knockdown was achieved with 44 firefighters in 23 minutes, according to LAFD. No injuries were reported.
​
Keith Johnson Photojournalist, Key News Network