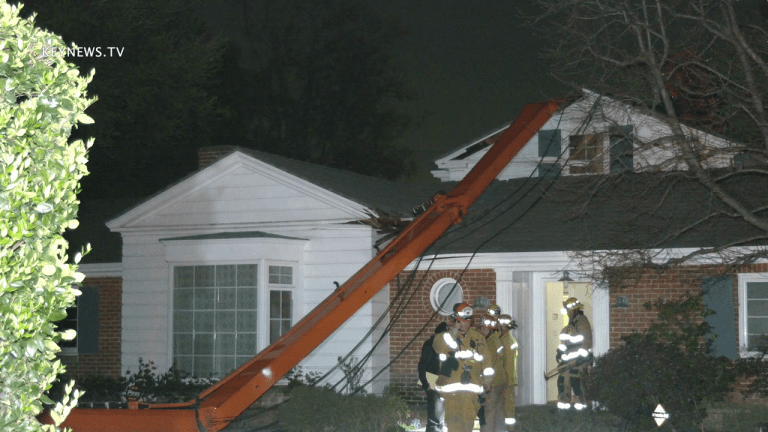 Windy Southland Night: Crane Down, Tree Down, and Strong Wind Gusts
A crane fell and hit a home in Pasadena, and a tree fell in Glendale during a gusty Tuesday, Mar. 23, 2021.
SoCal: Key News covered two separate incidents Tuesday night during strong wind gusts that affected many parts of the Southland. The first incident occurred on the 3600 block of San Pasqual Street in Pasadena at 10:33 p.m. when a large crane fell and hit the roof of a 2-story home. The Los Angeles County Fire Department responded to the house to make sure there were no injuries. The crane was being used on a movie set at the time.
The second incident occurred around 11:00 p.m. with a tree down at Dixon and Lafayette Street in Glendale. Glendale Police Department stayed on the scene until city services arrived to clear the tree from the roadway. Also covered in this video are wind gusts captured on Sherman Way and Vineland in the San Fernando Valley early Wednesday morning around 12:15 a.m.
​
Keith Johnson Photojournalist, Key News Network